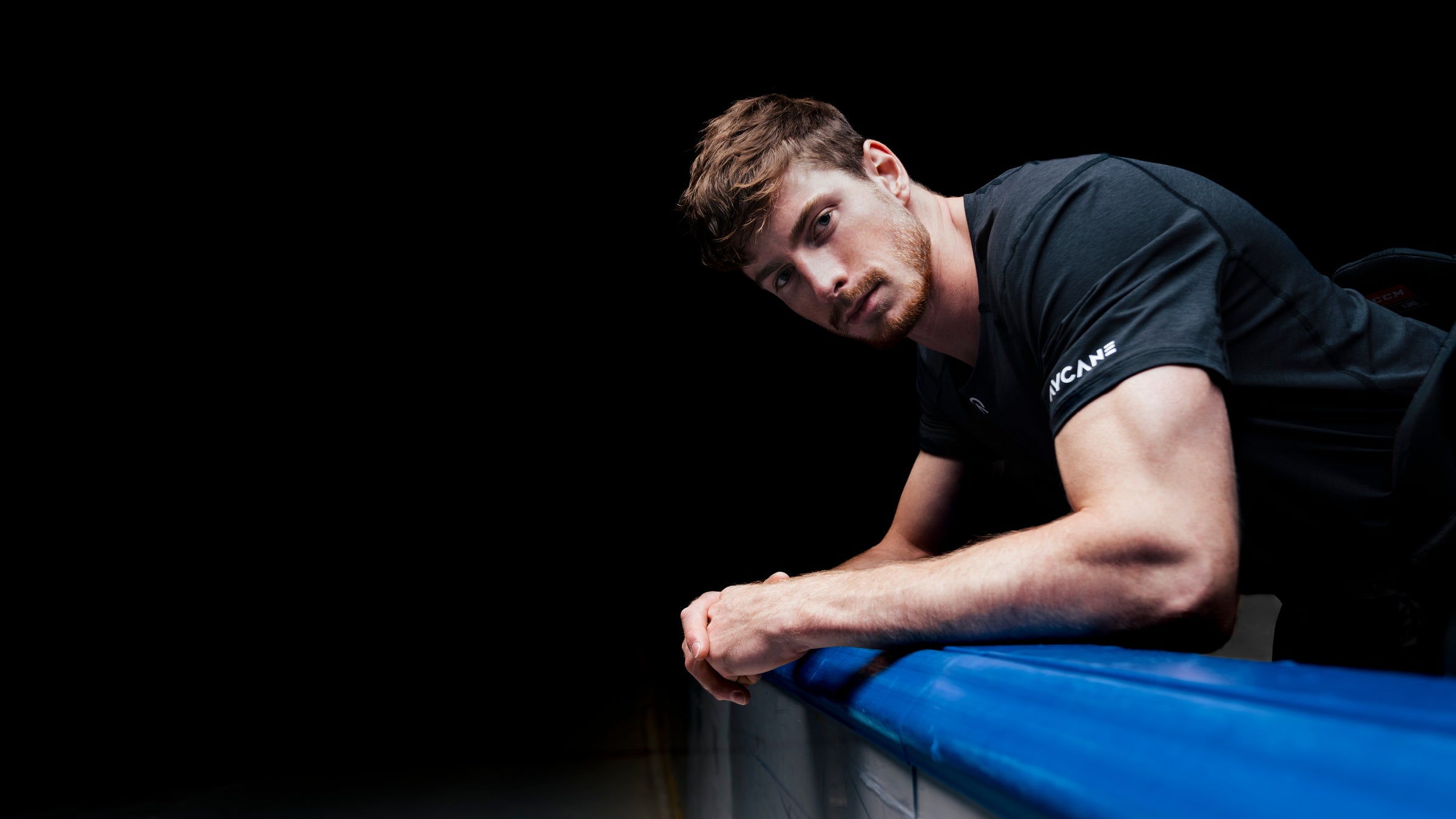 BODY TEMPERATURE REGULATION
Hockey Base Layers Dynamic Body Temperature Regulation
Introducing HeiQ Smart Temp®
How do our hockey undergarments regulate your body temperature so well when the game heats up on the ice? With innovative, performance-enhancing details and technology like this. Meet HeiQ Smart Temp®, the technology behind the innovation.
What Is HeiQ Smart Temp®?
HeiQ Smart Temp is what the other brands will try to copy, but they can't. Nothing else works as well as this innovative thermoregulation technology. It allows our base layer fabrics to dynamically respond to your body heat.
When things heat up — as in, when you're midway through the first period and getting sweaty, the technology initiates a cooling function. When you cool back down, the treatment responds. This keeps your base layers at an optimal temperature throughout the game, ensuring optimal comfort and performance.
Inside The Innovative Technology
HeiQ Smart Temp keeps you cool and comfortable thanks to revolutionary and patented dynamic cooling technology. The cooling is activated by your rising body temperature and deactivated when cooling is complete. The technology provides up to 2.5°C/4.5°F cooler fabric temperature.
It has been shown in research that a hockey player loses approximately 1.8 liters of sweat and overall 1% of body mass during an intense 1-hour training session. 
Rather than just soaking up sweat like a mop, AYCANE base layers push the sweat out, and HeiQ Smart Temp keeps your body at the perfect temperature for peak performance. And it doesn't fade away the more you play — HeiQ Smart Temp will last for the lifetime of the base layers. 
How Does It Improve Your Performance?
Consider other hockey undergear you've used. Perhaps like most of us, you started out just wearing an old pair of pajamas. Then, you started trying some base layers that weren't really meant for hockey. All they do is soak up sweat and cause your body to overheat. This has an adverse effect on your performance.
When you wear base layers specifically designed for hockey and tailored to the hockey body, you'll effectively wick away sweat and efficiently regulate your body temperature. When your body remains at the optimal temperature, you'll have more energy, and perform better throughout the game.
Our innovative hockey base layers can have a very real effect on your stamina, energy, and performance. You'll feel lighter, drier, and have more left in the tank in the 3rd period. Change your game and try some AYCANE base layers with HeiQ Smart Temp today. 
Products with HeiQ Technology